For Mental Health Awareness Month, see what local resources exist in your community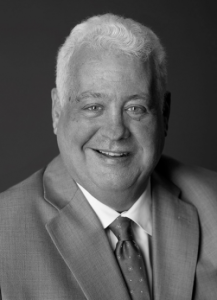 May is Mental Health Awareness Month, and now it's more important than ever to recognize the significance of our mental health. With COVID-19 affecting all of us in different ways – from having school-age children at home while attempting to telework, to being laid off or furloughed – there are many different challenges that we are all experiencing. This is where having the right type of help is crucial.
"It's very difficult to have good health without good mental health," says Lou Prida Jr., Chair of the Crisis Center of Tampa Bay Board and President of Prida Guida & Perez, P.A., an accounting firm in downtown Tampa.
The Crisis Center of Tampa Bay plays a crucial role in the mental health of Hillsborough County residents, and even more so during the COVID-19 pandemic. The Crisis Center is taking close to 1,000 phone calls a week from Hillsborough County residents. People can call in for any type of support, whether it's unemployment assistance, financial troubles because of reduced hours at work, or someone who is contemplating suicide – the Crisis Center's 211 line is there to help.
Prida got involved with the Crisis Center of Tampa Bay in 2010. He was born and raised in Tampa and didn't realize such a great organization existed to help residents. "It blew me away that this existed and I didn't know."
Prida says, "The Crisis Center covers all the areas that emotionally impact someone's ability to deal with what is going on in life." The situation could be financial trouble, sexual assault, help for veterans, and suicide prevention.
211 is a nationwide phone number to help people find local services, and in Hillsborough County it is staffed by Crisis Center employees who have hundreds of hours of training to help callers with difficult and sensitive situations.
The Crisis Center doesn't like to put a definition around how it can help. The organization encourages individuals who need any type of help to call 211. The phones are staffed 24 hours a day and 7 days a week, and someone is available to have a conversation and take a deeper dive into what is really going on and how they can help.
Mental health is so important to everything in life, from your relationship with your spouse, your children, and your work.
–Lou Prida Jr., Chair of the Crisis Center of Tampa Bay