Ybor City Development Corporation and Hillsborough Community College Bring the Voices of Ybor to Life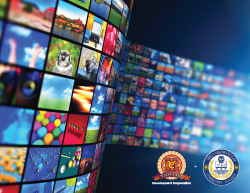 Building on the success of the Ybor City Development Corporation's (YCDC) Heart of Tampa campaign, the organization partnered with the Digital TV, Radio, Film, and Media Production department at Hillsborough Community College (HCC) to produce a series of short video vignettes. Filmed by HCC students, the video vignettes focus on the idea of "historic district, modern business," putting a spotlight on the innovative business putting down roots in Ybor. With interviews featuring some of Ybor's most influential leaders, including Andrea Gonzmart of the Gonzmart Group and Ken Jones of Third Lake Partners, the videos provide a new perspective on Ybor's ever-growing business community. With guidance from HCP Associates, the videos will wrap filming this month and premiere in early June. 
To learn more, click here.